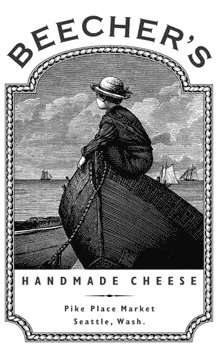 On June 24th, New York's Flatiron district welcomed a new friend into the 'hood called Beecher's Handmade Cheese. Walking home after a morning stop at Union Square Greenmarket to buy fresh fruit, I stumbled into this cheese shop and was immediately overwhelmed by not only the unique aroma of fresh cheese, but the detailed information of how their creamy curds are created on a daily basis.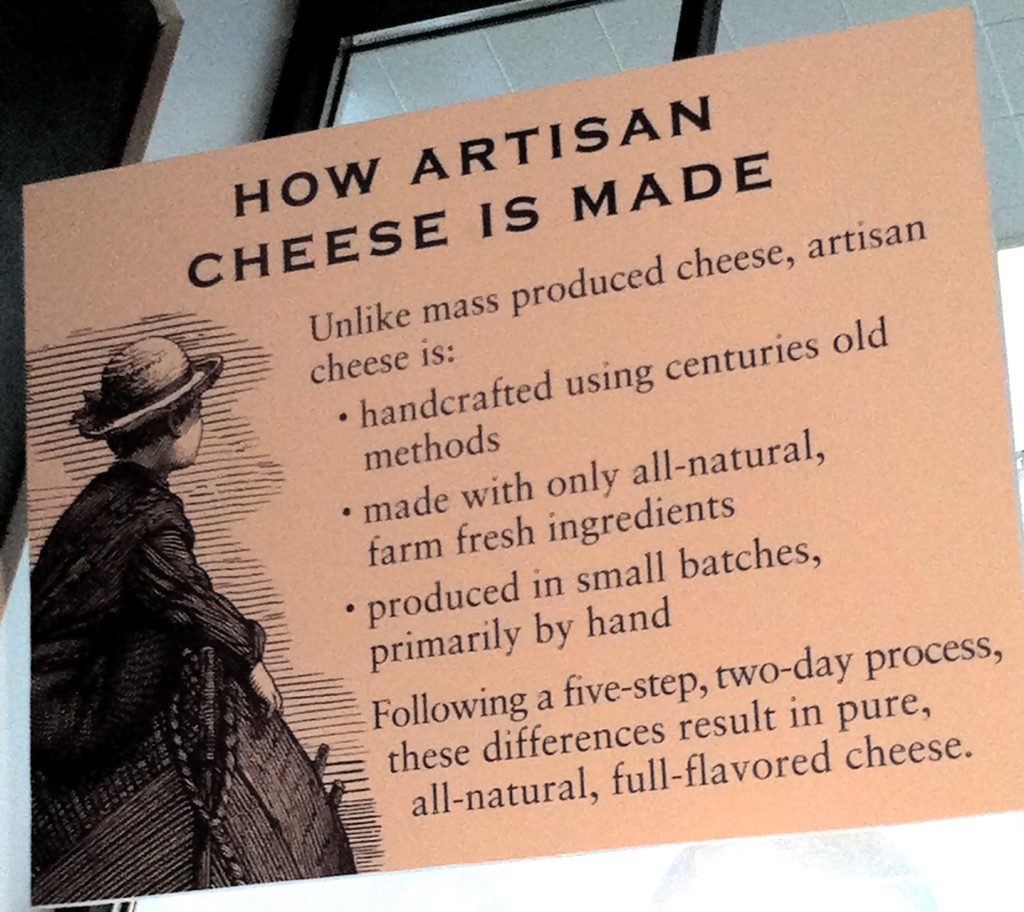 Fresh from Seattle, Beecher's allows their customers to actually watch their cheese being made from inside the store while learning about the process through detailed signs.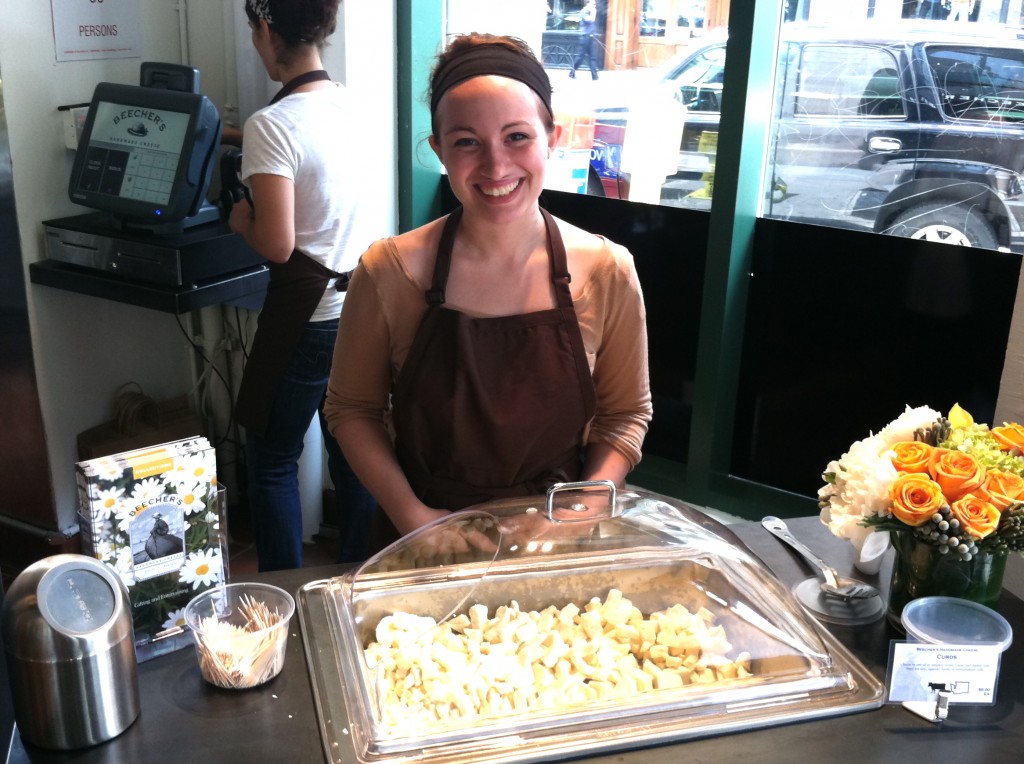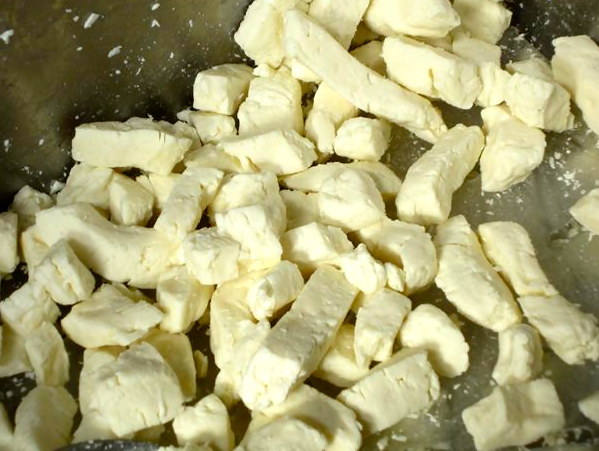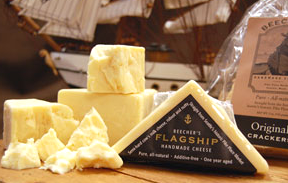 From the first bite of their signature Flagship cheese, I knew this was a winning find! Second favorite? That would be the Marco Polo, which is a creamy cheese blended with lightly milled green and black Madagascar peppercorns.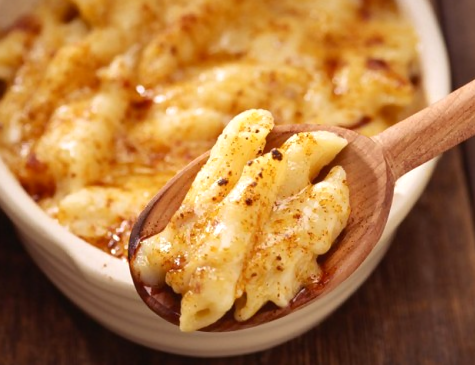 Beecher's is known world-wide for their incredible Mac & Cheese. The day I walked into the store, they were actually giving out samples as well….trust me, after the first bite you will be saying "Kraft, who?" – it was that delicious! If you don't have a Beecher's shop near you, try and make it at home for a fun night in…recipe below!
WORLD'S BEST' MAC AND CHEESE
SERVES 4 AS A SIDE DISH
6 ounces penne pasta
2 cups Beecher's Flagship Sauce (recipe follows)
1 ounce cheddar, grated ( 1/4 cup)
1 ounce Gruyere cheese, grated ( 1/4 cup)
1/4 to 1/2 teaspoon chipotle chile powder
Preheat oven to 350 degrees.
Oil or butter an 8-inch baking dish.
Cook the penne 2 minutes less than package directions. (It will finish cooking in the oven.) Rinse pasta in cold water and set aside.
Combine cooked pasta and Flagship Sauce in a medium bowl and mix carefully but thoroughly. Scrape the pasta into the prepared baking dish. Sprinkle the top with the cheeses and then the chile powder. Bake, uncovered, for 20 minutes. Let sit for 5 minutes before serving.
NOTE: If you double the recipe to make a main dish, bake in a 9-by-13-inch pan for 30 minutes.
BEECHER'S FLAGSHIP CHEESE SAUCE
MAKES ABOUT 4 CUPS
1/4 cup ( 1/2 stick) unsalted butter
1/3 cup all-purpose flour
3 cups milk
14 ounces semihard cheese, such as Beecher's Flagship, grated (about 3 1/2 cups)
2 ounces grated semisoft cheese, such as Beecher's Just Jack
1/2 teaspoon kosher salt
1/4 to 1/2 teaspoon chipotle chile powder
1/8 teaspoon garlic powder
Melt the butter in a heavy-bottom saucepan over medium heat and whisk in the flour. Continue whisking and cooking for 2 minutes. Slowly add the milk, whisking constantly. Cook until the sauce thickens, about 10 minutes, stirring frequently. Remove from the heat. Add the cheese, salt, chile powder and garlic powder. Stir until the cheese is melted and all ingredients are incorporated, about 3 minutes. Use immediately, or refrigerate for up to three days.
NOTE: A single batch of sauce makes enough for a double recipe of macaroni and cheese.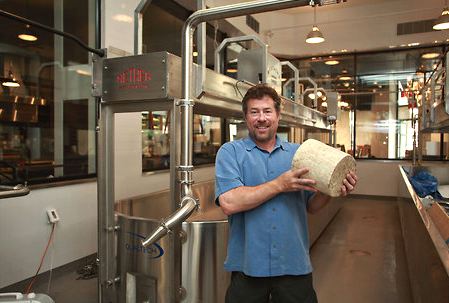 The owner, Kurt Beecher, has definitely made a statement by bringing this three story hip store into the neighborhood. It's not only a fun way to shop, but a great place to relax over a glass of vino downstairs in The Cellar!