Everyone finds that one workout that they love, see benefits from, and rave about to their peers. But with Pure Barre, I've consistently seen a difference with my friends. One of which is my good friend, Elizabeth Bradbury, who has always been in great shape from being a fantastic runner growing up. But once she faced an ankle injury, Elizabeth needed to find an alternate workout and she entered Pure Barre's doors. She was kind enough to share her experience with Bonjour + Hola readers below! It's an unbelievable story.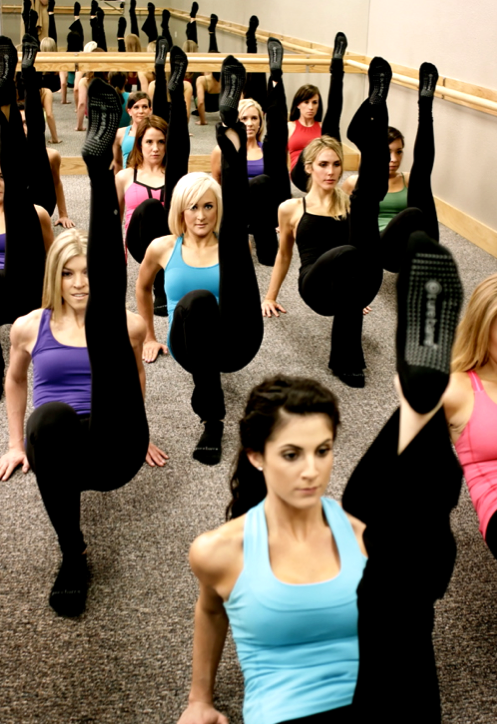 Interview with Elizabeth Bradbury: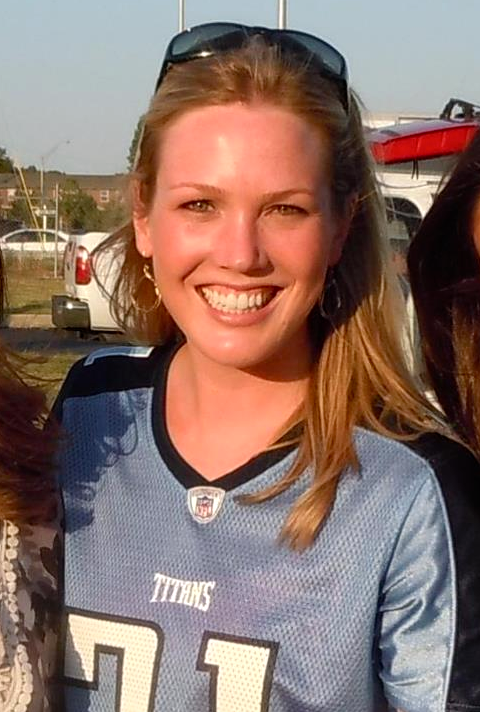 How long have you been doing Pure Barre?
I started Pure Barre in March of 2010 after 7 months of physical therapy after my second ankle surgery. Pure Barre was the perfect solution for me because it is low impact and doesn't bother my ankle. At first, I was hesitant to believe I would enjoy something like Pure Barre because I have never been a yoga or pilates fan. I'd always been a runner, but I needed to find another workout to do after not being able to run consistently for about 5 years due to two ankle injuries. After meeting Kady Decker, PB Nashville owner, at a birthday party prior to the opening her first Pure Barre Nashville location, and hearing her testimonials I was immediately interested in trying out this new workout.
How long did it take for you to see a difference from the workout?
I started noticed a difference in muscle definition after about a month. Some clients notice results after fewer classes, but at first I didn't change my diet or do anything in addition to Pure Barre, so I think it took a little longer. However, I did notice I was much stronger after a couple classes. Once I started running again in March 2011, to add cardio to Pure Barre I dropped weight quickly and now I can certainly notice all the muscle definition that Pure Barre has created.
Do you incorporate any other workouts with it?
Yes, I usually go to Nashville Adventure Boot Camp or do cardio on my own three days a week in addition to attending Pure Barre about 4 times a week. I think it is important to mix up your workouts if weight loss is your goal, and Pure Barre is the perfect compliment to any cardio.
What do you eat on a typical day to maintain your goal weight?
I eat fruit for breakfast with granola, a healthy soup or salad for lunch, carrots and hummus or an apple/banana with peanut butter and honey for an afternoon snack and veggies with a protein for dinner. I also usually have at least one piece of dark chocolate everyday. But, that is on a good day. I splurge every now in then with my favorite neighborhood joints, Local Taco or J'Alexanders. Additionally, I drink several glasses of water a day as well as green tea. I cut out Diet Coke after drinking at least 2 a day for the past 10+ years – that is unless I am having my weekend cocktail, Jack and Diet – I am from Tennessee…
Any tips to new comers who want to try out Pure Barre?
Be prepared to become addicted. Pure Barre is by far the best workout I have ever done. After more than a year and half, it never gets old because no class is ever the same due to the rotations in the routine, new exercises and the different teaching styles from instructors. I think everyone needs to find a workout they love and stick with it, and Pure Barre is that for me. I'm such a believer in Pure Barre because I have seen how much it has changed my body. I am really excited for Leslie Coakley and her new NYC studio, but I will miss her in Nashville! I think I need to plan a trip to NYC ASAP, so I can see the new studio!
Before Pure Barre:

After Pure Barre:

Owners of Pure Barre NYC, Leslie Coakley and Kaitlin Vandura, have agreed to let Bonjour + Hola readers receive 20% off their class packages for TODAY November, 1st at their Upper West Side location. Either call them, walk in, or email them at upperwestside@purebarre.com to get on the Pure Barre train!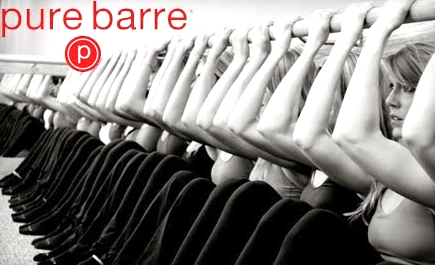 Pure Barre. Changing your body one workout at a time.